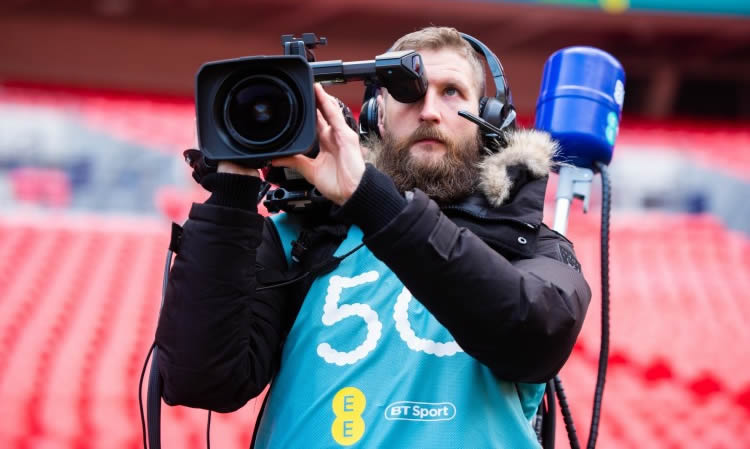 Like the athletes and competitors on the field, many mobile operators are working to get their networks in shape and fighting fit to deliver 5G enterprise services to live sports and esports event organisers, according to a recent survey by Ovum on behalf of Amdocs.
Operators are eyeing the opportunities to not only give fans a more innovative experience via 5G services in the stadium but also make the arenas more efficient.
According to the survey, 87% of network operators intend to offer 5G services to major event enterprises. While 82% of operators said they plan to offer Internet of Things (IoT)-type services that would improve stadium management, more than half of operators said they aim to offer services that would improve the fan experience, such as being able to order food and drinks from their mobile devices.
By being part of the sports ecosystem, the potential benefits to operators include increased average revenue per user (APRU), growth of their enterprise businesses, improved customer loyalty, attracting new subscribers as well as expanding brand awareness among different consumer demographics.
Almost half of operators surveyed said that 5G will propel higher ARPU and about one third said it will drive enterprise business growth. For operators that run sports-related businesses, such as media services, half of respondents said they expect to add more sports TV subscribers, thanks to 5G. In addition, many operators (42%) said that virtual reality services will go mainstream with 5G.
Operators Need to Be Team Players in 5G Arena
To succeed in the 5G sports market opportunity, the survey found that operators are already thinking about partnering with other ecosystem players, including tournament organisers, social media companies, device manufacturers as well as video game companies.
Furthermore, a majority of operators (75%) plan to ink partnerships with broadcasters and over the top (OTT) service providers to discover new ways of delivering sports content to customers. And 73% said they want to partner with virtual reality app providers.
Gary Miles, Amdocs Chief Marketing Officer, said: "Working with new types of partners on 5G and sports will give operators a vital role in a new digital business ecosystem. Out of a multitude of potential 5G use cases, our research shows that sports and esports is certainly among the most compelling."

Source: Michelle Donegan-5g.co.uk