Vodafone 5G in the UK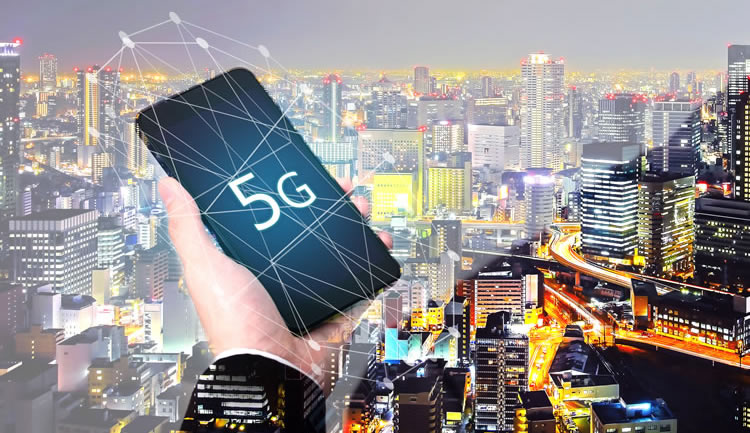 Updated 18th September 2018
Vodafone has amassed a decent amount of spectrum, won big at the recent 5G spectrum auction and is already carrying out various 5G trials, including some UK firsts.
It's got big plans too, with seven UK cities set to get 5G trial networks imminently and an ambitious goal to bring 1 gigabyte per second speeds to its customers at home, work and everywhere in between.
Vodafone is in no rush though, having revealed that it probably won't launch a 5G network before 2020 and probably won't have widespread coverage until years after that. But doing things right is surely better than doing them fast, and its roll out timing and speed should still be roughly in line with most rivals.
Here's everything you need to know about Vodafone 5G in the UK, including its launch plans, its spectrum holdings and what it's currently working on.
Network and launch plans
Network
Vodafone has a large 4G network, with over 98% of the UK population covered at last count, which could help with 5G as well, because initially networks will likely use a mix of 5G and 4G technology.
This widespread coverage also shows that Vodafone has a strong commitment to upgrading and expanding its network, which will likely continue into 5G.
It's also focused on speed, as Vodafone also has a 4G LTE Advanced network in some locations, which can be seen as a stepping stone between standard 4G and 5G.
With all that in mind it seems likely that Vodafone would make a big push into 5G, potentially seeing it catapult ahead of rival networks and develop new technologies faster.
Spectrum holdings
Vodafone came out of Ofcom's recent 5G spectrum auction with 50MHz of 3.4GHz spectrum, which it paid £378,240,000 for and specifically acquired the 3410MHz – 3460MHz part of the band.
That's more than any other rival acquired, as EE and O2 each got 40MHz while Three won just 20MHz. That could put Vodafone in a strong early 5G position, as 3.4GHz spectrum should be ideal for the upcoming technology, though notably Three already had some before the auction.
Vodafone also has 176MHz of immediately useable spectrum in other bands. This is less suited to 5G and Vodafone has less of it than EE, but it still has a reasonable amount.
Immediately useable spectrum
3.4GHz held
3.4GHz allocation
Total spectrum held
176MHz
50MHz
3410-3460Mhz
226MHz
Note: 'Immediately useable spectrum' refers to spectrum in various bands that can be used now for 4G, 3G and 2G. Vodafone holds spectrum in the 800MHz, 900MHz, 1.4GHz, 1.8GHz, 2.1GHz and 2.6GHz bands.
Note also that Vodafone should have plenty of opportunities to acquire more spectrum, as Ofcom is set to auction off some in the 3.6GHz – 3.8GHz range and the 700MHz band at some point, and is also planning to look into other frequency bands that might have auctionable spectrum suited to 5G.
Launch plans
Vodafone plans to start offering 5G services in early 2020, which could see it launch slightly behind EE and BT, but probably around the same time as Three and O2.
This slightly later launch may also mean Vodafone is less dependent on existing technology from day one – a situation which O2 claims will lead pre-2020 5G networks to be '5G lite'.
Vodafone has additionally said that it sees its 5G roll out as following a similar timeline to 4G, which is to say it will be gradual, with 50% of UK devices getting a 5G connection by the mid-2020's.
We don't know which places will get Vodafone 5G first, but London is sure to be among them, as it's the biggest UK city and as that's where Vodafone's 4G network started.
Birmingham, Bristol, Cardiff, Glasgow, Liverpool and Manchester may also be first in line, given that the network has announced trials in those cities (more on that below).
Current trial and development activities
5G trials
Vodafone has carried out the UK's first trial of 3.4GHz spectrum for 5G use. The network also tested Massive MIMO in the process.
Perhaps even more excitingly, it's announced 5G trials in Birmingham, Bristol, Cardiff, Glasgow, Liverpool, London and Manchester, which are set to kick off between October and December 2018.
This is apparently the most comprehensive 5G trial in the UK to date and will be used to test virtual and augmented reality in factories, hospitals and offices.
Vodafone is additionally set to carry out 5G New Radio field trial collaborations with Nokia and Qualcomm.
And Vodafone's focus on speed has already hit a major milestone, as in partnership with Huawei it's achieved 20Gbps speeds in a 5G field test.
Vodafone has also become the first mobile operator to complete a standalone pre-standard 5G test, and along with other companies has approved the first 5G standard.
These trials and Vodafone's 5G plans in general are part of a 'Gigabit UK' plan the network has, which would see customers able to access speeds of 1Gbps or more wherever they are, using a combination of 5G and fast fixed broadband.
Other development activities
Vodafone seems primarily focused on speed and Internet of Things (IoT) applications with 5G, but it's starting with the basics, and has partnered with Huawei, Nokia, Qualcomm, Ericsson and Intel to both research 5G and prepare its network for the technology transition.
Vodafone has already started working towards a 5G network, including building some Massive MIMO sites in the UK. Massive MIMO base stations use 64 transmit and 64 receive streams, rather than the two elements used by current antennas. It's a foundational 5G technology which will allow more data to be transferred as well as improving coverage, and Vodafone claims to be the first European network to deploy it.
And when it comes to the Internet of Things, Vodafone isn't even waiting for 5G to expand its capabilities, as it plans to add Narrowband-IoT support to its existing network to bring 5G-like benefits ahead of time, by improving indoor coverage and supporting a high number of low-power devices within close proximity.
It's already carried out a Narrowband-IoT test on a live commercial network, so we may see the fruits of its labour soon, but we'd expect even better IoT services from Vodafone once 5G does arrive.
Source: 5g.co.uk